The Venue
"Our house is a very, very, very fine house" - Crosby Stills Nash & Young
The conference will take place at Urania Wien, a beautiful old educational facility and public observatory. It was named after the Muse Urania, who represents Astronomy.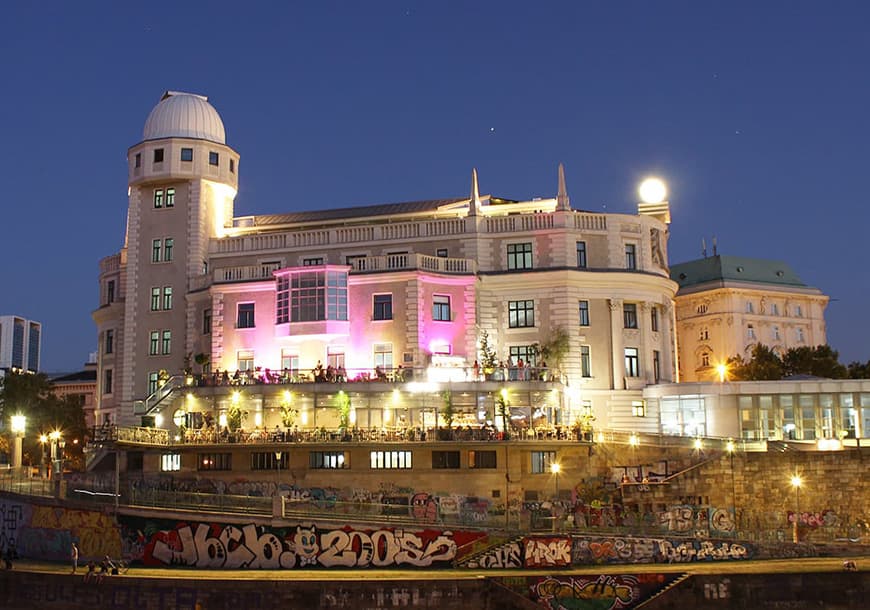 220+ seats
space for wheelchairs
cinema projector
cinema sound system
live captioning
lunch at Badeschiff
breakfast, coffee & drinks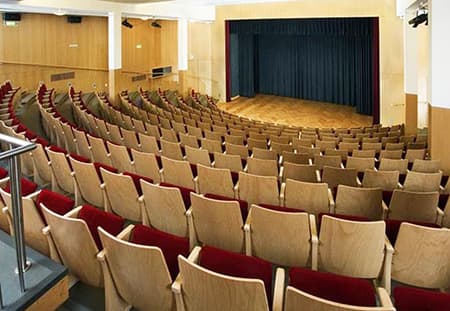 Getting there

Address:
Urania Observatory
Uraniastraße 1
1010 Vienna
Subway / Metro
The easiest way to get there is by subway ("U-Bahn"). The nearest station is U4U1 Schwedenplatz. Once at the station take the exit "Urania", from there its just a 2-minute walk straight ahead to the venue. A 24-hour ticket is 8€ and includes all of Vienna's public transport. A single ride is 2,40€.
Taxi / Car
If you want to take a taxi to the venue, telling the driver to go to "Urania" will suffice. There's also Uber, Bolt and Free Now in Vienna. A ride from Westbahnhof to Urania will cost you around 10-15€.
From the train station
Most trains arrive at Vienna's new central train station "Wien Hauptbahnhof". Take the red line U1 in direction "Leopoldau" to the station "Schwedenplatz", it's just a 7-minute trip. From there, follow the instructions above to walk to the venue.
From the Airport
The nearest airport is Vienna Schwechat (VIE), located ~10km south of town. Local trains S7 or the CAT leave approximately every 15 minutes and run from the airport ("Flughafen Wien") to the city center ("Wien Mitte"). (Note: Local trains take a bit longer, but they're much cheaper.) From there it's either a short subway ride or a 700m walk to the venue.